GYPSY SONG
I walk in your footsteps
Colleagues told me that he was a demanding Director,
he never prepared anything but wanted very accurate music cuts. I knew I had to work with the technique of improvisation, my heart beats with it.
I always was an outsider, a dog without chains, and I was pleased to be slated in that circus.
He didn't contact me at all to prepare the screenplay. I didn't find anything in my in-box.
One day, suddenly, like a spark, he appeared in front of me, a black belt decorated with silver studs bound his large jeans, spotted country boots, curly reddish hair down to the shoulders, a smile which belonged in a fairy tale.
He was a gypsy for sure, somewhere else with his thoughts. I could only imagine what a bountyful colored world was living in his mind.
"Hello it's you?"
Nothing, only a smile in response.
"I'm your assistant, do you have anything to prepare?"
"You can prepare alone."
I came to the TV set a little late. I used to do so, to make the Director become nervous and win a mental advance in the starting box.
He showed his profile, so I noticed that he felt alone and he hadn't prepared anything at all. His body stood insecure, he seemed smaller then I remembered, his hair wasn't reddish and bright anymore, little chin, aging skin on his neck.
I asked myself how old he could be, and that I never would have a love story with someone like him. Certainly no sex.
I carefully let his screenplay slide into my hands and put all the right entries at the right places in less than a split second.
He looked at me incredulous and said that he couldn't believe it!
I told him he could trust me, that I knew my job, you can lean on me, I won't leave you alone, I will be next to you by law.
Obviously I didn't say all that in words.
That same afternoon we had the first live broadcast. My voice in the intercom was deep, sensual, a mix of sweetness and authority.
We flew into a pleasant ethereal trip from our location, through the satellite, without any difficulties, we jumped together in the unknown.
At the end of this performance I was exhausted. I had given everything and accepted the most savorous coffee I've ever had.
That night I couldn't sleep.
I called my fortune-teller and asked her if he would become the man of my life.
She said that he was a very masculine energy, she saw dark skin and reddish hair, that he had a situation at home, but it wouldn't go on much longer, that he would have made me suffer.
The executive sent me every morning to the pharmacy in order to measure my blood pressure, to be sure that I wouldn't faint during the live broadcast.
"Good morning, beauty! Did you eat anything wrong last night?"
"No."
"Did you sleep last night?"
"Yes."
"Are you in love?"
"No."
"Okay, you're in love, see you tomorrow, beautiful!"
I really was, thin, I moved or better stood still like a dancer, which I had been, big blue eyes, deep melancholic look.
With time we became intimate, me and the pharmacist, my blood pressure was always below the limit, he tried to encourage me
"You can do it, you can, you're beautiful!"
One never saw him in the evening drinking beer or such, just once I saw him accompaning an old man, he looked at me and said "My father."
I spent my evenings in my room taking care of my hands, putting layer upon layer of a skin colored polish on my nails. During the day I thrummed my fingers and let my hands dance. I was convinced that moving hands can bewitch a man.
He looked and said "I like that."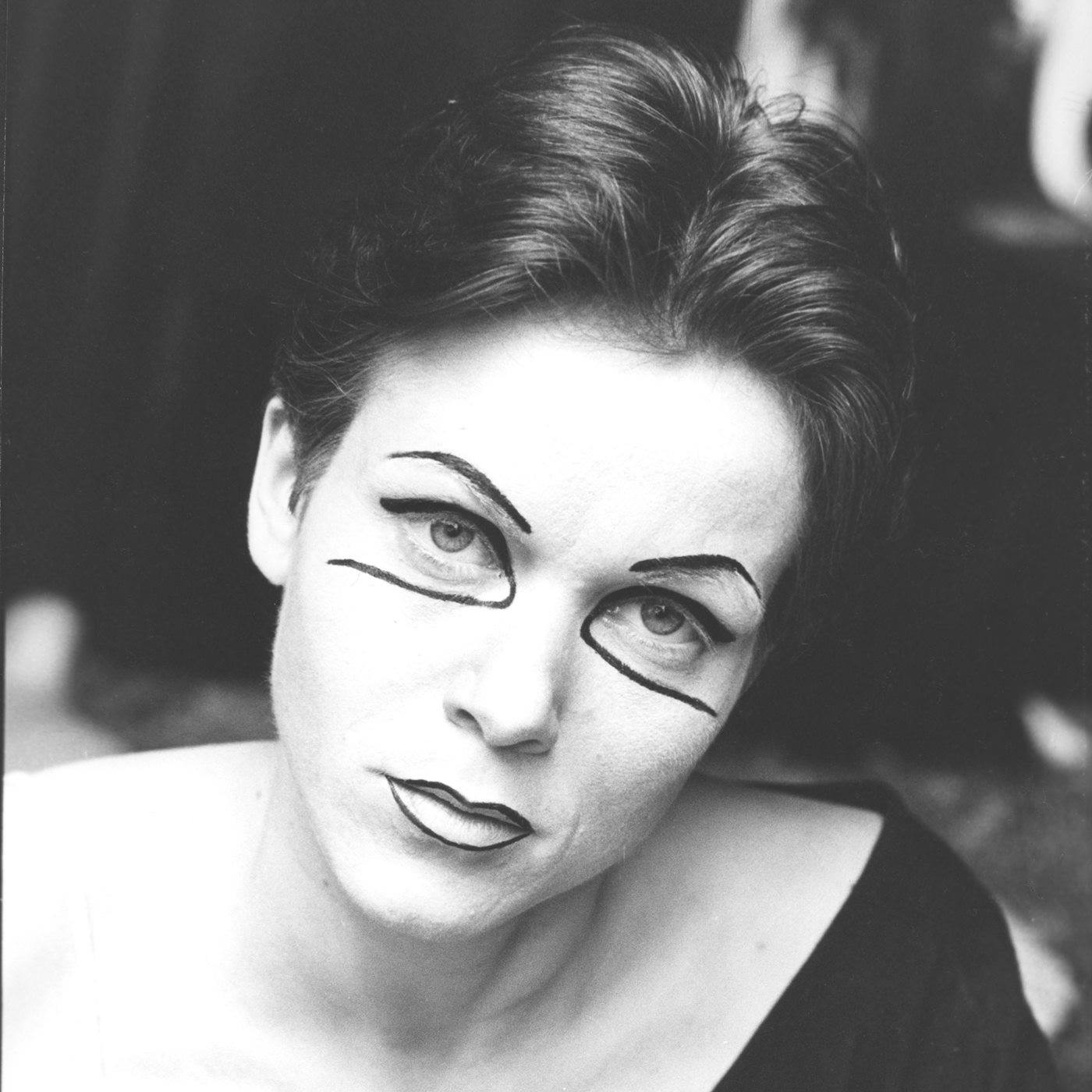 The last day I was shaking, it was the end, the curtain would go down. I caught the opportunity once more to drink a bad coffee, he caught the opportunity to ask me how I would get back home.
"By train."
"Then you come with me, I'm with my car, get your luggage!"
He really was a man of the 60es, big colored jacket, canvas bag.
Instead I flew with a fashion trench coat and a trolley with wheels.
"You're ridiculous, it looks like you are pulling a poodle! I'll take your luggage!"
He showed me his hands and said
"Mine are beautiful too!"
In the trunk there were pieces of colored construction toys. "My girls, my children."
During the whole trip back I looked in the rearview, it mirrored a red romantic melancholic tear-jerker sunset, exactly the mood I was living, I didn't say a word.
When we finally reached the city he said
"What should I do with you? You are so androgynous, I like sensual women, long hair, tits, nothing complicated."
We were in front of a tram stop, I said
"I get out, this is my line."
"I'll drive you home, I want to see that you're living in a safe place."
"You are stretching your trip, better for you to go straight."
"For me it is better to know where you live. I know the city very well and in any case at home only trouble awaits me."
We arrived in front of my apartment and I pointed out my balcony
"Mmmh first floor, I don't like it. Let me hug you. Call me, everybody calls me!"
"Call me!"
"I never call anyone."
I didn't look back when he left, but I got straight into my car and drove for three hours 'til I was home near my family, I needed to decompress.